Three years have passed since the last British Council for Offices (BCO) conference, which was held in Copenhagen. The World Happiness Report assessed Copenhagen as one of the Top 5 happiest cities in the world, the theme of Arbejdsglæde – the Danish concept of 'a delightful feeling of joy, contentment and satisfaction with one's work' permeated the discussions.
So, 3 years on and with the world's population living in a state of permacrisis, the BCO conference was held in Manchester with the theme of 'Our time is now'. With the straightforward objective of resetting the purpose of the Office, the purpose of People working and the broader purpose of Community and shared Experience.
The purpose of the BCO is 'to research, develop and communicate best practice in all aspects of the office sector'. What better time therefore to explore the new world of work and where best it resides, in 2022 and beyond.
Summary
In the midst of the Fourth Industrial Revolution, the catalysts for change have been in place for some time, as technology, socioeconomic and cultural drivers, accelerated by a global Pandemic, have combined to effect change.
The conventional rules of Work – its purpose, output and impact – both individually and collectively are being challenged. The physical location for work activities has become multi-facetted, organisational structures reset and management strategy questioned.
The impact is global and yet also refocused attention on the most valuable asset in the knowledge economy – the human being.
Big questions are being asked of Governments, Corporations, SME's and individuals – What is our purpose? What is our impact? What does our future look like? What functions are best enabled within an Office?
In the world of the Office, the BCO Conference in Manchester created a timely platform for debate across all of these key questions. Consideration of the wellness of the individual, the sustainability and regenerative qualities of Office development & occupation, the footprint left on both the earth and the human soul and what further digital disruptors are coming down the track. Disruption is a constant and yet, some of the most valuable commodities – Trust, Community and Shared Experience – has been refined over the last 2 years.
Activating and deploying an optimistic, collaborative growth mindset, centred in curiosity, boldness and courage will equip the BCO and its membership to deliver of its best, in this time, now!
Can history help inform the future?
As we learned in the final (and most provocative) session, presented by the Futurenauts – Ed Gillespie and Mark Stevenson – the origin of the word office is derived from two latin words – opus (work) and facere (do) – a place for doing work.
Pre-first Industrial Revolution, rulers (royal, ordained or political), politics and religion provided organised spaces for doing work.  The catalysts for change are predominantly technological, socioeconomic and cultural. Technological changes included new basic materials, new energy sources, invention of new machines, organisation of human resource, transportation and communication and increased application of science to industry. Complimented by agricultural improvements for the production of food for a growing non-agricultural population, economic changes broadened distribution of wealth with increased international trade, political changes reflected the shift in economic power. This resulted in the growth of cities and urban environments, development of working-class movements and new patterns of authority, bureaucracy and hierarchies.
Industrial Revolutions
The first significant change in work practice arrived in the period of 1760-1830 with the First Industrial Revolution – mechanisation – with Britain leading the way in iron, coal and textile production. 
Nearly a century later, the Second Industrial Revolution – technological – phased in rapid scientific discoveries, standardisation, mass production and industrialisation through to the First World War.  Working hours were extended through the use of the electric lightbulb with communication improvements enabled by the telegraph and telephone. Through a combination of mechanisation and technology, the office moved vertically, with the introduction of the lift in the Equitable Life Building in New York, a world's first to have passenger lifts in 1870. Henry Ford introduces the Production line for his Model T Ford and Frederick W Taylor advocates his theory of scientific management – the best way for the worker to do his job, a pre-cursor to the assessment, motivation and mechanism to increase productivity.
Through this period, cities experience significant growth and office space takes on significant vertically with the rise of the skyscraper fuelled by mass-produced steel.  These continue to be symbols of success, growth and optimism.  Following the Great Depression between 1929 and 1939 and World War 2, the 3 core factors / catalysts for change – technology, socioeconomic and cultural – surged, fuelled by optimism and a boundless appetite for growth. Indeed, Karl Sandberg wrote a poem called 'Skycraper' that captures the aspiration, "It is the men and women, boys and girls so poured in and out all day that give the building a soul of dreams and thoughts and memories."
With scientific advances, the first working transistor was invented in 1947 enabling the creation of computer systems to digitally replicate and automate mechanical calculations.  The dawn of the Third Industrial Revolution – digital – had broken. We moved from the analogue world to a digital world.  As the basis for every microprocessor, memory chip and telecommunication circuit, the exponential density and efficiency of transistor counts has fuelled the deployment of digital technologies across all aspects of our lives.  
Offices contained mainframe computer suites for bulk data processing in the 1960's with terminals for users.  Typing pools with its unique sounds and rhythm of fingers on typewriters (from the 2nd Industrial Revolution) had one issue – no memory capability.  International Business Machines (IBM) introduced the Selectric series in the 1960's and through use of magnetic tape or cards, errors could be rectified prior to going to print. As data storage became more personal and the invention of the personal computer gained market traction, workers were able to undertake their work directly using appropriate software products. Microsoft was formed in 1975 and the Operating System – Windows – first came to market on 20 November 1985.
Office space in the 1940s and 1950s Europe and the US operated around closed doors and bullpen offices. However, the fast rate of growth in post-war Germany paired with a desire to move on from the first half of the twentieth century allowed the country to open up to a fresh way of thinking.
A consulting group that was created in 1958 by brothers Eberhard and Wolfgang Schnelle focused on office planning and looked to change the current status quo. Their idea was to remove the uniform rows of desks and introduce a plan that was more organic and natural. In turn, they created an approach called Bürolandschaft, which translates as 'office landscape.'
With the Schnelle brothers' Bürolandschaft, managers were pulled out of offices and onto to the main floor, areas were separated by plants and temporary screens were put up to reflect the needs of teams and communication. However, the pull of management structure, with its command and control linearity, meant that the concepts of Bürolandschaft were abandoned for the systematic desk rows that still exist in many modern offices today.
Over the subsequent period, digital computing enabled games consoles to be produced, CGI to be introduced into films, industrial robots and electronic music.  The Internet (world-wide web) was invented in 1989 and became publicly available 2 years later.  The first HDTV broadcast was streamed in 1990.  Mobile telephones came to mass production in the early 1980's with the first cellular network established in Japan in 1979.
Through this period, the office also developed as technology was viewed as a status symbol of aligned to privilege.  Personal computers could be mobile as laptops became more available and accessible.  In the mid-90's, e-mail was free and widely available, converting the mailroom to a multi-use space for printing and reproduction of documents.  Filing and storage cabinet space increased as workers reversed from digital to analogue, to mitigate the risk of data corruption or back-up failure.
Work on the move became possible and concurrent with the growth of coffee shops, Starbucks coming to prominence in the late 80's / early 90's, the workplace was not wholly constrained by the conventional office.  Executives had become accustomed to travelling both nationally and internationally, global conference and international trade were the norm.  Globalisation was mirroring the stages of Industrial Revolution, with growth and prosperity increasing significantly through export markets.
We now live in the era of the Fourth Industrial Revolution – automation and data exchange. Coined the imagination age, the driver remains as increasing operational efficiency through:
Interconnection – the ability of machines, devices, sensors, and people to connect and communicate with each other via the Internet of things (IoT) or Internet of People (IoP)
Information transparency – the transparency afforded by Industry 4.0 technology provides operators with comprehensive information to make decisions
Technical assistance – the technological facility of systems to assist humans in decision-making and problem-solving, and the ability to help humans with difficult or unsafe tasks
Decentralised decisions – the ability of cyber physical systems to make decisions on their own and to perform their tasks as autonomously as possible
The Fourth Industrial Revolution is of a scale, speed and complexity that is unprecedented. It is characterised by a fusion of technologies – such as artificial intelligence, gene editing and advanced robotics – that is blurring the lines between the physical, digital and biological worlds. It will disrupt nearly every industry in every country, creating new opportunities and challenges for people, places and businesses to which we must respond.
Work mobility
As technology and the decentralisation of computer services and application (to 'the cloud') combined with increased mobility and ease of access through handheld pocket hardware devices e.g. iPhone (2007) and iPad (2010) blurred the lines between work and personal.  Work was no longer the sole territory of the office space and could be undertaken anywhere.  
Mark Dixon first established a Regus flexible office space in Brussels in 1989.  Regis now provides workspace for over 2.5 million people globally. Co-working space appeared in Europe in the mid 90's with the first official co-working space marketed in 2005, in San Francisco. The term 'Coworking' started to trend within Google's database in 2007. In 2008, GreenDesk (an eco-friendly coworking space) was formed by Adam Neumann and Miguel McKelvey and 3 years later sold that business and founded WeWork. Now the story of WeWork can be enjoyed through an eight-part series on AppleTV+ (WeCrashed).
Between 2020 and 2022, for the majority of knowledge workers (a worker whose main capital is knowledge; a person whose work involves handling or using information) worked remotely (1 billion globally). Gartner estimated that remote workers would represent 32% of all employees worldwide by the end of 2021, up from 17% in 2019.
In the last 12 months, the on-going assessment and impact of the coronavirus (COVID-19) pandemic on office working and of business and individual attitudes to future working practices continues to be assessed.  According to the Office of National Statistics (ONS), the proportion of working adults who did any work from home in 2020 increased to 37% on average from 27% in 2019 with workers living in London the most likely to homework. When asked about homeworking, working adults stated work-life balance was the greatest positive, while challenges of collaboration were the greatest negative. Of businesses not permanently stopped trading, 24% stated that they intended to use increased homeworking going forward, with the Information and Communication industry recording the highest proportion (49%). Of working adults currently homeworking, 85% wanted to use a "hybrid" approach of both home and office working in future. However, there was some uncertainty among businesses, with 32% stating they were not sure what proportion of the workforce will be working from their usual place of work.
Fig 1. Working arrangements, businesses not permanently stopped trading weighted by employment, broken down by industry, UK, 5 to 18 April 2021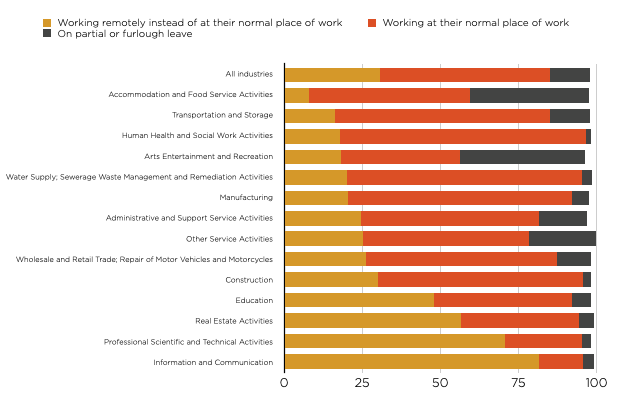 Source: Office for National Statistics – Business Insights and Conditions Survey
According to the ONS, there is a positive relationship between current remote working practices and future home working intentions.
The 'Hybrid' Have's and 'Hybrid' Have Not's
Hitting the headlines, there is the continuum of Return to Office (RtO) at one end and Work from Home (WfH) at the other.  Arguably the most outspoken business leader around remote working, Netflix CEO Reed Hastings apparently doesn't "see any positives" to working from home. In an interview with the WSJ, he stated: "Not being able to get together in person, particularly internationally, is a pure negative." David Solomon, the CEO of Goldman Sachs, has been keen to get his 60,000 employees back to their desks ASAP. Speaking in a Bloomberg Television interview, he states, "I certainly would expect a lot of Goldman Sachs employees back in full by the end of the year (2021)." In response to the Omicron variant, Goldman Sachs is treading with caution. They've encouraged employees to work from home, whilst they monitor the ongoing spread of the virus. However, Solomon still strongly believes that in-person interaction is integral to the "eco-system of the firm".
In June 2021, Adobe's Chief People Officer, Gloria Chen, confirmed that the company would be opting for the hybrid approach. In a blog post, Chen outlined how employees will spend half their time working in the office and home. "We'll gather for the moments that matter. We will have an intentional mix of physical and virtual presences, with in-person gatherings driven by purpose and designed for collaboration," Chen wrote. And so far, so good. As of March 2022, there have been no major updates to Adobe's hybrid work strategy.
In May 2022, Airbnb hit the headlines when CEO Brian Chesky announced that employees would be able to work from anywhere in the world – without experiencing a pay cut. "You can move anywhere in the country, like from San Francisco to Nashville, and your compensation won't change," Chesky wrote in a tweet. This is a refreshing contrast from Google's strategy, where they stated remote employees in the US would receive a deduction in pay. As a result, the accommodation platform's announcement was celebrated amongst companies and teams worldwide. Their approach shows that they're genuinely an authentic hybrid workplace and that, no matter where employees work, they'll still be as valuable as they were in the offices.
Asda is yet another company to opt for the hybrid approach. Once restrictions eased, the supermarket group said they'll allow 4,000 employees based in their Leeds and Leicester offices to choose where they work. "Our staff will have the flexibility to work from home when it's more productive to do so, such as tasks that involve planning or research", Asda said. But when employees are needed for team meetings or training sessions, they'll be encouraged to attend in person. But all in all, the trust is there. Asda also said its new hybrid approach would encourage employees to select the best place to do their job—whether that's their home, the head office or even a store or depot.
In November 2021, Ericsson (who participated in one of the plenary discussions) announced they'll be cutting desk space by 40% to create more social and coworking areas. In a clear push for hybrid working, the telecommunications giant said they're expecting half of its 102,000 workforce to continue working remotely. But Peter Laurin, Head of Managed Services at Ericsson, is very clear that the current plan is not to reduce office space. "You will still have a chair when you come into the office, but instead of going to your old desk, you may be sitting in a conference room or a lounge area," he said. "We don't know yet what the optimal mix will be," Laurin said. What is certain is that the company won't go back "ever" to the set up of the past". Ericsson's hybrid vision is internally seen as an experiment, and the company is set to redesign all of its 400 offices globally over the next five years.
Nationwide has announced a permanent transition to a hybrid model, with employees working from the office in the four main corporate offices and working from home in the other locations. Thirteen thousand of the UK's biggest building society's staff can work where they want – even once restrictions ease. This initiative, branded as 'Work Anywhere', came after 57% of their employees said they'd like to work from home full time. A further 36% said they wanted a blend of home and office work. Nationwide CEO Kirt Walker said: "Our associates and our technology team have proven to us that we can serve our members and partners with extraordinary care and a large portion of our team working from home."
Finally, at the other end of the spectrum – remote first – there are the companies who have enjoyed the working from home experiment so much that they feel that remote working is not just a viable long-term policy, but the preferred one – and will be remote by default. To clarify, being "remote-first" doesn't necessarily mean that employees can't work from an office, rather that default systems and processes will be geared around a distributed workforce.
Deloitte is to allow all of its UK employees to work from home forever. In a bid to embrace flexible working permanently, Chief Executive Richard Houston confirmed that its whopping 20,000 staff would be able to choose when, where and how they work in the future. This doesn't come as a surprise – Deloitte has promoted flexible working in its policies since 2014, but less than half of its workforce worked from home regularly before the pandemic. The auditing giant said the pandemic had accelerated its hybrid working model, as 96% of its employees wanted the freedom to choose how they worked in the future – a statistic that you just can't ignore.
So, in the context of a series of crises that have and are being faced during the last decade – Climate change, Brexit, Global Pandemic, War in Ukraine – the BCO Conference 2022 in Manchester looked to consider the impact on Offices and address the fundamental question of 'game changer or game over?'
A tale of two perspectives, at least
Joanne Roney OBE, Chief Executive for Manchester City Council welcomed delegates to Manchester and provided
an overview of the city and its aspirations for the future. Following in the footsteps of Sir Howard Bernstein, the Chief Executive continued to evidence the energy, momentum and growth mindset that Manchester has, as a City and hub for culture, innovation and sport. With continued growth within the City Centre (+100,000 people by 2026), the partnership between Council, Universities and Business continues to attract and retain talent within the City, particularly with a focus on Engineering, Science and Digital economies. Manchester is one of three locations for the UK innovation acceleration hubs. As evidenced by the skyline and conference tours, 54% of office space completed this year is pre-let with next years completions currently at 30% pre-let. Of those pre-lets, 50% are digital businesses new to Manchester.
The Developer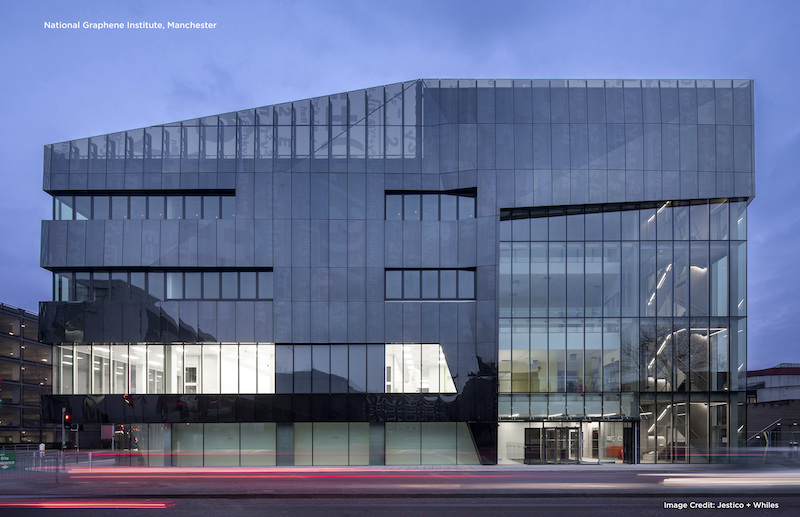 So to the Developers' perspective – a blend of Place, People, Innovation, Flexibility, Amenity, Community and Specification
Informed by the input of three major developers operating in Manchester –  Bruntwood, u+i and Muse Developments – the panel discussed the emerging needs of their customers – the tenants.  Recalibrating the equilibrium of conventional occupancy ratios, densities, lettable floor space, varying types of spaces, lease terms and community with their business models was clear.  These developers are now engaging with the Chief People Officer, rather than the CFO, when it comes to marketing their space.  Community, both externally (the district and associated offer) and internally (the occupier mix) that creates a coworking blend of like-minded businesses and forms an ecosystem for engineered serendipity, networking and shared experience. Creating a sense of 'place' where specific types of work can be done best, is the mindset shift for developers.
Current Affairs – Politics and Socioeconomics
Switching to the political and economic perspective, delegates could have been forgiven for thinking that Private Frazer from Dad's Army was on the stage, with his iconic catchphrase "We're doomed. Doomed!" emanating from the sub-text of each of the panellists – Alan Johnson, Anne McEvoy and Bronwen Maddox.  Stimulating for the intellectuals, Schrödinger's cat made an appearance as we trotted through geo-political economics observing both states of life and death in current affairs.  Pessimistically, the timing of when a recession will be experienced in the UK was keenly debated ranging from late 2022 to early 2023.  The heady mix of stagflation, rising interest rates, high taxation, high inflation and low growth mixed with increased polarity and division generated one clear ambition and drive – the coffee break!
However, it was interesting to note the speculation that the current 'power' is sitting with the employees and may shift as a result to the employer towards the end of the year.  This traditional mindset (fixed or otherwise) alluded to a win-lose | lose-lose game theory rather than a more progressive 'win-win' outcome in this dynamic and volatile world.
The Customer
An excellent panel, facilitated by Despina Katsikakas (a former colleague), involved global corporates – IBM's Global Real Estate EMEA Director – Paul Casey, Ericsson's Global Workplace Operations Director – Vernon Blunt and NatWest's Head of Future of Workspace & Design – Andy McBain. It was evident that the Developers perspective of Community, People and Amenity Space resonated with these 3 large Corporate occupiers.  All noted that occupancy levels were currently below their assessed target of 50%, with 30% cited as the lowest.
Following pre-pandemic exploration of 'flexible-working' models, as employers sought to resolve the challenge of presenteeism – being physically in your seat at work just to look dedicated, no matter how unproductive – it was noted that levels of Trust between Employer and Employee had completely reversed over the course of the pandemic from 3% pre-pandemic to 90%.
In this new state of flux whereby the hybrid model of work is still being refined, increasingly challenged by geography (City / Region), nationality, infrastructure and cultural differences, assessment of work typologies has been undertaken to refine the application of the Return to Work | Hybrid | Work from Home / Anywhere.  What works in Bristol may not necessarily work in Leeds or Edinburgh.  The focus on the individual following the significant investment in 'Work from Home' infrastructure (Ericsson invested $5,000 per employee) has created a new set of challenges both for the employment relationship, the real estate portfolio (NatWest removing a significant proportion of storage cabinet space) and carbon accounting.  Paul Casey cited 35,000 employees working from home that IBM will need to consider now how to achieve a Sorbonne-Oxley type calculation and audit of carbon accounting.
No 'average' worker type
Work type assessments have been undertaken to assess the various requirements of individuals and clusters.  Where Financial Services Authority compliance requirements determine, for example, then full-time office based work is a must.  There is then a range of role types (6-7) that make up the spectrum to wholly remote / anywhere working.
Bain & Company published their report: The Working Future: More Human, Not Less – in January this year.  Distilling their research, Bain identified five key themes that aligned with the conference thinking.  They also identified six worker archetypes scored across 10 dimensions of attitudes towards work:
Operator – life is about more than work. They see work as a means to an end. They don't feel a burning desire to always stand out, which makes them excellent team players. At their best, they form the dependable backbone of the organisation. At their worst, they are disengaged and lack proactivity.
Giver – work is about service. They feel rewarded by seeing their actions make a positive impact in someone else's life. They bring a human touch to their organisations. At their best, they are selfless. At their worst, they may be impractical or naive.

 

Artisan – are motivated by the pursuit of mastery in their craft. They're always on the lookout for ways to perfect their skills – for them, learning is a lifelong journey. They raise the bar for performance at their organisations. At their best, they are able to solve complex challenges. At their worst, they can be aloof and lose sight of bigger objectives.
Explorer – life is an adventure. They want excitement and variety from work. They help make their organisations more adaptable in a rapidly changing world. At their best, they will enthusiastically throw themselves at whatever task is required of them. At their worst, they are directionless and lack conviction.
Striver – driven by a powerful desire to make something of their lives. They set high standards for themselves and can be quite competitive. They keep organisations running successfully. At their best, they are disciplined and transparent. At their worst, their competitiveness degrades trust and camaraderie within the organisation
Pioneer – on a mission to change the world. They tend to form strong views about the way things should be and seek opportunities to turn their visions into reality. At their best, they mobilise their infectious energy to bring about lasting change. At their worst, they are uncompromising and imperious
Julia Hobsbawm (see below) simplifies the typologies into three categories – Learner, Leaver and Leader.  In her assessment, she identifies generational differences between Gen Z (Learners), Gen X (Leavers) and Leaders.  We live and operate in a VUCA world – Volatile, Uncertain, Complex and Ambiguous.  Perhaps this is a further reason as to why real-estate requirements are being led by HR / Talent Directors rather than the CFO.
All of the corporate occupiers were aligned on the office space needing to change, with a specific focus on Collaboration – Connecting and re-connecting individuals and delivering experiences that working remotely simply cannot deliver.  NatWest continue to deploy a fail-fast learning approach, known as 'Test and Learn'.  Here, the office portfolio changes are addressing meeting rooms having hybrid facilities, food services, hosting events, increased open spaces, 'take a break' spaces with good cycling provision and a range of amenity spaces incorporating inclusive design.
In summary, the occupiers are seeking to create a 'hospitality' type service model where guest service is a premium, where the guests are the workers and the inconvenience of commuting is overcome by the social / community environment and experiences enjoyed whilst working in an office (hub or spoke or satellite).
The gauntlet – Office Politics: because why, where, how, when and what we work on unlocks the future
The final, unadulterated session was led by the Futurenauts.  Expertly navigating the opportunity and threat continuum of the permacrisis world in which we live, it was clear that the nervous laughter generated disguised the sense of ownership and responsibility that we all have to play our positive part.  Work – its purpose and that of the worker was explored extensively with similarity in approach to that of Johnny Rotten and the Sex Pistols.  This was not entertainment for entertainments purpose though as the emotional arc of the journey moved us from what is, to what could be.
Coincidentally, I'm reading Julia Hobsbawm book, The Nowhere Office at the moment.  Her analysis echoes that of the Futurenauts, as she assesses the impact of work, management and leadership, not just the place in which work is done – the office.  
Hobsbawm identifies 6 key shifts that make the new era of workplace different.  These are:
Placeless + Timeless – where and when we work
Worker Beings – beyond the identity crisis of the office to the identify of the professionals who work in it
The Productivity puzzle – framing productivity with Purpose
New Networks – how networks will dominate the way we work
Marzipan Management – trust and systems
Social Health and Well-being – workplaces which embed the idea of what functions well across an organisation – where the worker can perform at their best
So, with two perspectives shared about the near-term future, history provides 100% clarity and confidence for what may lie ahead.  In determination and fulfilment of the purpose of the BCO – to research, develop and communicate best practice in all aspects of the office sector – the 2022 BCO Conference in Manchester presented the opportunity to determine the Outcome we individually and collectively seek, the performance measure desired and the process(es) which could be explored to realise this ambition.
Ikigai – finding our purpose
With levels of self-confidence negatively impacted during the Pandemic, predominantly as a consequence of lockdown and restricted social interaction, an optimistic attitude helps us to be happier, more successful and healthier.  We can learn from the people of Japan as we clarify our purpose, our reason for being.  The Japanese have a concept called Ikigai – 'iki' = alive or life and 'gai' = meaning or purpose.  Distilled into a Venn Digram, Ikigai seeks the individual to identify 4 key areas:
What you love
What you are great at
What the world needs
What you can be paid for
At the intersection of what you love and what you are good at is your passion.  At the intersection of what you love and what the world needs is your mission.  At the intersection of what the world needs and what you can get paid for is your vocation.  At the intersection of what you are good at and what you can get paid for is your profession.  At the centre or sweet spot, will be your ikigai.
With a focus on environmental sustainability permeating the Conference, regeneration of the worlds resources – material, animal and human – was set as the real opportunity.  With Mark Kawal selecting two mental health charities for the Conference Cycle ride to support – CALM and shout85258 – our ownership of the stress and anxiety experienced or projected onto others which results in a disproportionate number of Real Estate / Construction professionals considering or successfully committing suicide, who are middle-aged and predominantly male (over 1,400 p.a.), wellness in the world of the Office and work is key.
The successful optimist
The Futurenauts provided 8 Principles of the successful optimist:
An unashamed ambition about the future
Engage in projects that are bigger than you (the bigger than me thing)
You are what you do, not what you intend to do
Making mistakes is OK, not trying is irresponsible (share a mistake)
Engineer serendipity (recommend a personal learning to another person)
Think like an engineer, not like a politician
Play the long game (aka 'lose a lot')
Police your own cynicism (put the cynical voice to one side).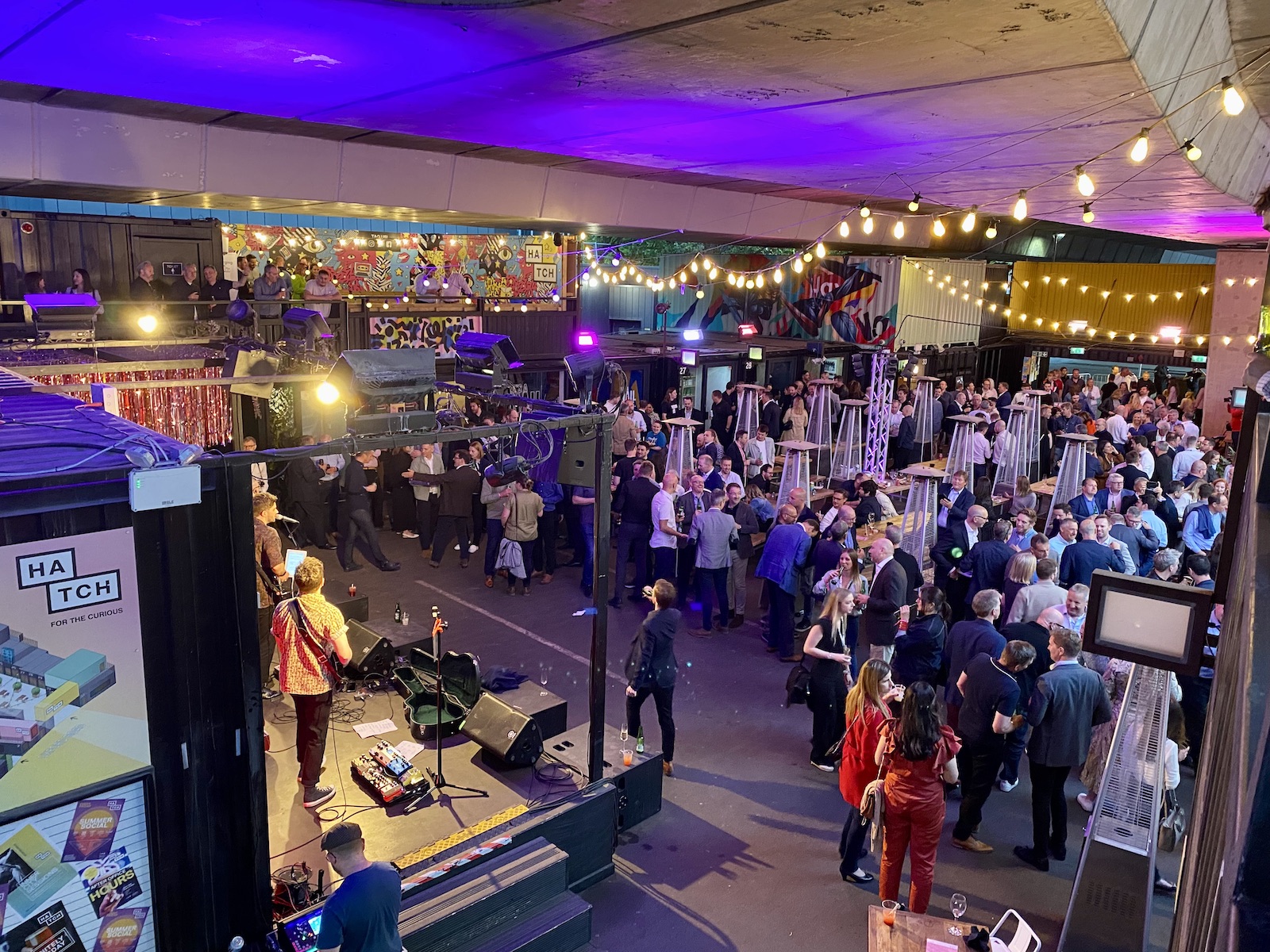 On reflection
Reflecting on the experience of participating in the cycle ride from London to Manchester, engaging in the broadest range of sessions, tours and social experiences, the Conference was a hugely positive experience culminating in a Wim Hoff 'cold shower' style wake-up call.  The challenges of the present can be seen (and perhaps predicted) in the context of the last century or two.  We are now immersed in the Fourth Industrial Revolution where the constant catalysts of change – technological, socioeconomic and cultural – are once again seeking to unseat us from of our comfort zone.  Simon Sinek recommends that we Start with the Why and look to play the Infinite Game.  
Back in the 1920's and 30's, the Western Electric's Hawthorn Works electric company commissioned research to determine if there was a relationship between productivity and work environments. The original purpose of the Hawthorne studies was to examine how different aspects of the work environment, such as lighting, the timing of breaks, and the length of the workday, had on worker productivity.
In the most famous of the experiments, the focus of the study was to determine if increasing or decreasing the amount of light that workers received would have an effect on how productive workers were during their shifts. In the original study, employee productivity seemed to increase due to the changes but then decreased once the experiment was over.
What the researchers in the original studies found was that almost any change to the experimental conditions led to increases in productivity. For example, productivity increased when illumination was decreased to the levels of candlelight, when breaks were eliminated entirely, and when the workday was lengthened. Simply put, showing a genuine interest resulted in a positive outcome.
More recently, Gartner have published their insight – Future of Work Reinvented.  Their research based model identifies 6 key areas to achieve a win-win outcome for both individuals and Employers, where positive outcomes for business and the individual are reapplied.  These areas include human-centric work design, rethinking the workplace, managing in a hybrid world, reshaping the culture and digital enablement.  All areas where the BCO membership can positively influence.
So in the present, let us clarify our purpose, be present in those valuable interactions with others and seize the opportunity of community with optimism and courage, as we explore a new era for work and the office. Let's continue to be curious in ourselves, with others and across the workplace environment and evidence an optimistic growth and regenerative mindset.